Tobacco-Free Campus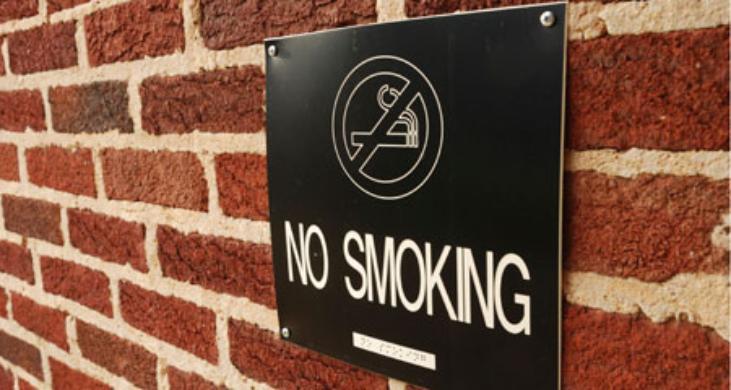 Over the past several years various groups within the University of Massachusetts Boston community have discussed and advocated for the university to revise its policy on tobacco use on campus. After reviewing documentation from the Workplace Health and Safety Joint Labor Management Committee, the Faculty Council, and the Undergraduate Student Government, the university's Tobacco Policy Committee has recommended that the campus go smoke-free, tobacco-free, and electronic cigarette-free.
The new policy went into effect on January 19, 2016, and applies to everyone and anyone on campus, including students, staff, faculty, contractors, and visitors. It prohibits the use of any tobacco or nicotine products everywhere on campus—in all buildings and outdoor areas controlled by the university, including parking lots.
There is considerable evidence that concentrations of smoke are harmful to nonsmokers, as well as smokers. Findings of the Surgeon General indicate that tobacco use in any form, active and passive, is a significant health hazard. UMass Boston has a responsibility to its faculty, staff, students, and visitors to provide a safe and healthy environment for all.
With this action, UMass Boston will join the other four campuses of the UMass System, which have implemented a tobacco-free campus policy.
To speak to someone about tobacco cessation, call the University Health Services Health Education and Wellness Program at 617.287.5680.