Summer Conference Housing
Summer Conference Housing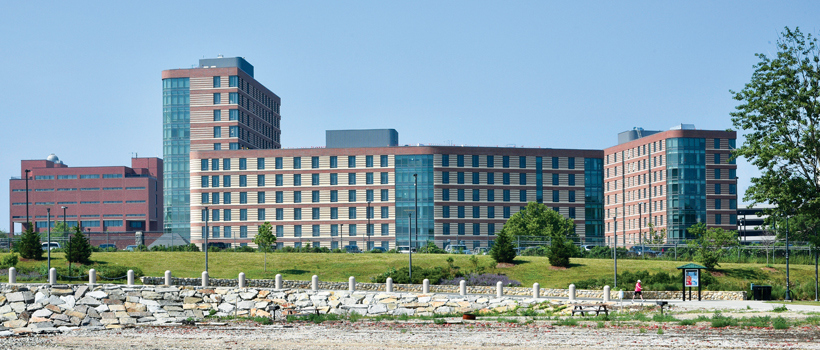 Comfortable, convenient, and affordable summer housing options await you at UMass Boston. Summer housing is offered June through August. Amenities include secured building access, high-speed wireless internet service, air conditioning, and staff on-call 24 hours a day.
Summers in Boston are perfect for your conference group! At UMass Boston, we are able to offer housing in our residence halls and the option of meeting spaces on campus. With our water front location and easy access to downtown Boston, the Residence Halls at UMass Boston is a great location for your conference!
Summer 2024 housing is available June 1st through August 17th.
Summer 2024 Conference Housing Rates (per person, per night)
| | | | | |
| --- | --- | --- | --- | --- |
| | Private with Private Bathroom | Private with Community Bathroom | Shared with Private Bathroom | Shared with Community Bathroom |
| UMass Boston Group | $64 | $62 | $55 | $52 |
| Nonprofit Organization | $69 | $67 | $59 | $57 |
| For Profit Organization | $90 | $87 | $78 | $74 |
We also offer linen rental for conference groups. Linen packets include a fitted and top sheet, one pillow and pillow case, two towels, a face cloth and a light summer blanket (light fleece) at a flat rate of $40 per person.
To view the floor plans of our shared rooms, please click the following links:
If you are interested in having your conference stay with us, please contact us to discuss the specifics of your group's needs. We will be happy to discuss your needs for the summer and how we can meet them.
Looking for meeting spaces on campus? UMass Boston's Conference & Event Rentals website has information to help make hosting your event at our waterfront location a reality!
For dining needs, please contact the Meal Plan Office with any questions regarding conference group summer dining. The Food Court in the Campus Center will be open Monday through Friday this summer with retail options Monday through Friday in the Residence Halls.
For questions regarding summer conference housing, please contact us.
Office of Housing and Residential Life
Residence Hall East, 1st Floor
240 Morrissey Blvd
Boston, MA 02125
Hours: M-F 9am-5pm
617.287.6011
housing@umb.edu
Summer Conference Housing FAQs

I am interested in having a group stay on campus. Can rooms be held and the participants make their own arrangements?

Groups that would like to stay with us do need to enter into a Conference Group agreement for their participants. This is the only way to hold rooms for the group.

Is there a kitchen available in the building for us?

We do have a small kitchenette in the West building (the smaller of the two buildings) that all summer guests can use. This space has a microwave, a full sized kitchen fridge and a convection oven. All items should also be labeled with name and date. The fridge will be periodically cleaned out to ensure that there is space for all residents to use. There is no stove top option in either of the buildings. Additionally, you are able to bring and use microwaves, mini-fridges, air fryers, rice cookers, Keurig coffee makers and electronic kettles. Please note, hot plates, grills and any items with exposed heating elements are not permitted.

Is alcohol permitted on campus?

UMass Boston is a dry campus, which means that alcohol is not permitted on campus or in the residence halls, regardless of your age. We are also a smoke free campus. Violation of the alcohol policy may result in immediate removal from the building and cancellation of your housing agreement.

How do I contact the Housing Office and where is the office located?

The Housing office is located on the first floor of the East building (the larger of the two residence halls). Office hours are typically 9:00am-5:00pm, Monday through Friday, except holidays. For questions about summer accommodations, please email SummerHousing@umb.edu.

How are the rooms and the common areas (lounges, kitchenette area) cleaned?

All rooms will be cleaned prior to your group's arrival. Once in residence, individuals are responsible for cleaning their own rooms (including any in-room bathrooms). While we do have cleaners for common lounges and the kitchenette area, all residents are expected to throw away their own trash and clean up any spilled food that may happen while using the spaces.

Are toiletries/toilet paper provided?

Toiletries are not provided so participants should plan to bring their own toiletries. Those who will be staying in rooms with in-room bathrooms will have toilet paper provided. They can also ask for additional rolls at the office, as needed. Our community bathrooms will have toilet paper supplied and will be cleaned by our cleaners.

What do participants receive to access the building/room?

Each summer guest receives a room fob and summer ID at check in. The IDs are assigned to the individual and the fob is for the room itself. The ID will grant access to the building and through the turnstiles. The fob will grant access to the assigned room. IDs that are reported as lost will be deactivated and there is a $25 replacement fee. Lost fobs will also be deactivated. A new fob will be issued and any other participants in that room will need to have their fob reprogramed. There is a lost fob fee of $25.

What happens if I am locked out of my room?

If participant is locked out of their room when the office is opened, they should go to the office for assistance getting back into the room. If the lock out takes place when the office is closed, they should report to the security desk in the building and ask the guard to contact the SCA on duty for assistance. They will be able to assist you with gaining entry to your room. Residents who are locked out more than 2 times during their say will have a lock out fee of $10 for each additional lock out.

Is there laundry in the building?

Yes, there is a laundry room in the building. You can use a credit or debit card to pay for laundry or quarters. Residents must provide their own detergent.

How do I connect to the WiFi?

Summer residents should use the UMBResHall-Guest WiFi. You will be directed to a landing page in your browser and should click on Guest (the second blue button) to connect. You may need to do this every 24 hours as it does reset for security purposes.