Roommate Resources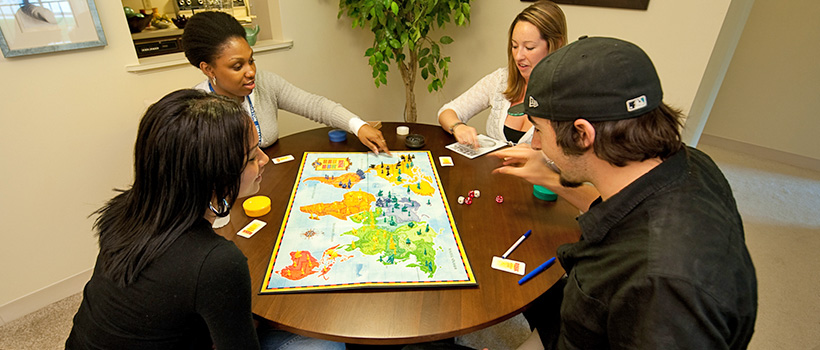 Navigating a Roommate Conflict
Communicate (face-to-face preferably!)
Respect differences.
Make rules and respect them: Fill out your Roommate Agreement with roommate(s) within the first week of living together.

This agreement should set boundaries and should be detailed to eliminate as much confusion as possible.

Compromise: You and your roommate(s) won't agree on everything, everyone will have to consider everyone's needs in the space. If one roommate prefers to keep their side of the room messy and you prefer the space neat, talk through how everyone can feel comfortable with the condition of the room. It's all about non judgemental communication!
Show courtesy: Be kind, be forgiving, and remember the importance of keeping open communication. Living in the same room with someone can be challenging, but approaching any issues from a caring, solutions-focused perspective will make your living environment a happy place to be for everyone involved!
So when a conflict does arise...
Communicate face-to-face rather than via text or social media
Keep other people out of the conflict
Address the issue as soon as possible

But also wait to address the situation until after you have had a chance to think it over and put your thoughts together

Bring up the issues without attacking the person's character or personality
Bring up issues starting with "I statements"
Know that sometimes taking a break from a conversation might be the most productive next step
Be kind and put yourself in the other person's shoes!
Mastering these life skills may be the most valuable lessons you'll learn outside the classroom. Communicating often and openly is essential for any successful relationship. If you need help discussing something with your roommate, reach out to your RA, they are here to help you navigate these challenges. They can support you, provide advice, and connect you with resources!
Information regarding registration for the Resident Portal will be sent to your UMass Boston once room assignments are made. The portal will display roommate information, building, and room assignment. This is also where housing payments may be made.
Only one television and refrigerator is allowed per room, so make sure you and your roommate discuss who will bring what. The allowable fridge size is on our What to Bring page.