Graduate Teaching Program
Graduate Teaching Program
Sponsored by: Office for Faculty Development, Office of Graduate Studies, and Center for Innovative Teaching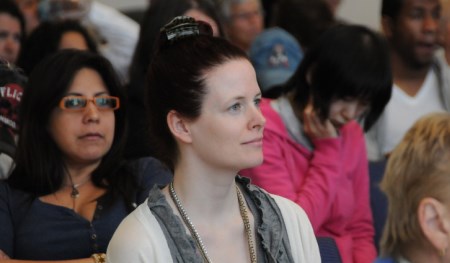 At the UMass Boston teaching is one of three pillars of faculty excellence, along with research and service. The Graduate Teaching Program (GTP) offers graduate students an opportunity to learn about teaching from the university's many expert instructors and to develop their own skills and reflective capacities in ways that are useful in both academic and non-academic settings. Students who complete the program will receive a notation on their transcript—a significant form of documentation that can be referenced on résumés and graduate school and job applications.
There is no application for the GTP. Students already enrolled in graduate programs that include teaching assistantships and teaching seminars can simply register.
Please note that the GTP does not arrange teaching opportunities or teaching seminars. Teaching assistantships, when available, are based in the home department. The GTP is designed to supplement and recognize the experience and preparation of teaching assistants without getting in the way of one's degree progress.
Read about the Graduate Teaching Program requirements and register.