Beacon Voyages For Service
Beacon Voyages for Service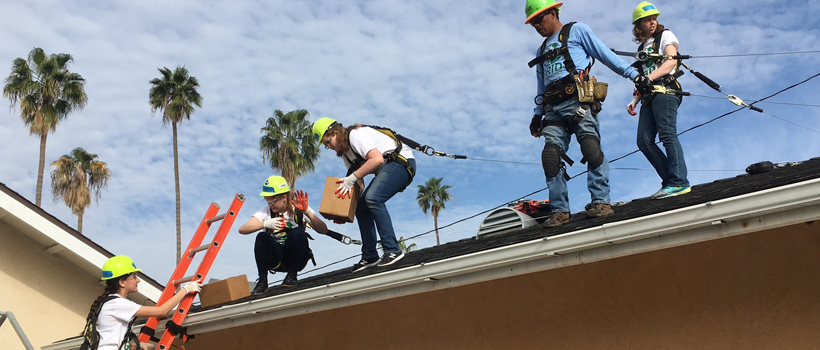 Support the Medlife Global Health Trip
Beacon Voyages for Service (BVS) is an "Alternative Break" program that is part of a national movement to engage students in service. BVS involves students in a social justice movement by participating in week-long trips both domestically and internationally and through on-campus commitments throughout the year. BVS hopes to address social issues such as: Mental Health Stigma; HIV/AIDS; Border, Refugee & Immigration; Environment; Rural Poverty; Urban Poverty; Youth & Education; Domestic Violence; Disaster Relief; Health & Aging, etc.
The program at UMass Boston is a student leadership model. Student leaders are trained to coordinate the trip including developing community partnerships, fundraising, and travel. As students are selected to participate, they become active participants in the entire trip planning process.
Our program follows Break Away's eight components of a quality alternative break. We have two application cycles: one in the fall semester, beginning in September, and one in the spring semester, beginning in January. Our largest application cycle is in the fall, where we recruit students for the majority of our winter, spring break, and summer trips. Our spring semester application cycle provides opportunities for incoming & transfer students, or students who are seeking additional opportunities to get involved on campus. We select our executive team (Program Assistants & Trip Leaders) in the spring semester every year.
There are three ways to participate in the BVS Experience:
Participant - students who wish to partake in this immersive service experience
Trip Leader - students who have previously been participants on a BVS trip; these positions are unpaid
Program Assistant - students who have previously been Trip Leaders on a BVS trip; these positions are paid
Requirements for all positions to participate include:
Must be enrolled as a degree-seeking full time student
Must be in good judicial, financial, and academic standing with the university
Complete application along with short answer questions
All applicants must participate in a group interview
All participants are responsible for the cost of their trip. To confirm your spot on any trip you must pay a deposit. All deposits are non-refundable.
Beacon Voyages for Service will have one trip this year. Please see below for the trip description and a link to apply:
Global Health Care
Tena, Ecuador
UMass Boston students will have the opportunity to engage in service and leadership through our Beacon Voyages for Service program! This year's team will be traveling to Tena, Ecuador to volunteer with local community leaders through the non-profit organization Medlife.
Medlife is a 501(c)(3) nonprofit organization that is focused on sustainable impact in Latin America and Africa. They focus on aiding the community's access to healthcare, education, and infrastructural development. Working with local health professionals, Medlife has been able to assist in creating opportunities for thousands of people to receive healthcare.
Students will volunteer their time at a mobile clinic, engaging with a health equity lens. Students will participate in a community development project contributing to the infrastructural progress of Tena.
Throughout the year, students will be learning about global healthcare and the indigenous population in Tena. Students will also be improving upon their Spanish skills. Students will coordinate a fundraising event in support of women's health.
Beacon Voyages for Service
Campus Center, 2nd Floor, Suite 2300
beacon.voyages@umb.edu