Civic Action Fellowship Program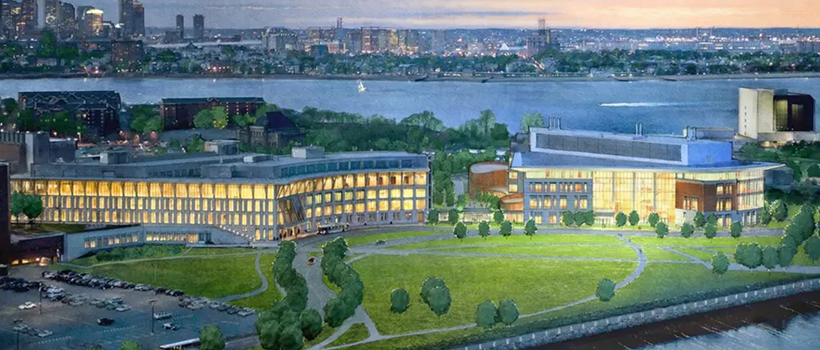 Civic Action Fellowship Program
The City of Boston has been majority People of Color based on the last two Censuses, and although there have been increases in representation in civic leadership, it still does not reflect this demographic shift. Representation matters if we are to address the long ignored racial inequity and injustice that is present in civic spaces. The pandemics we are facing in the nation and the Commonwealth have augmented the need to actively work toward equity and justice, especially for communities who have been marginalized. As the only public research institution with majority Students of Color in the region, the University of Massachusetts Boston is uniquely positioned to face these pandemics and contribute to social change. Our goal is to support the next generation of civic leaders by increasing the participation of Students of Color and other marginalized identities in the Greater Boston area.
Led in partnership with the Office of Community Partnerships, Student Multicultural Affairs, & Student Leadership & Community Engagement, the Civic Action Fellowship Program seeks to engage a diverse cohort of students in local civic life. Fellows will build their civic agency and skills for collective action through an internship with community-based organizations and through biweekly workshops with community-engaged leaders. Fellows will receive a $500 scholarship per semester in the program.
Our 2021 - 2022 Community Partners:
Commonwealth Seminar
Boston While Black
Massachusetts Voter Table
Massachusetts Budget & Policy Center
Boston City Councilor, At-Large, Julia Mejia
826 Boston
State Representative Jessica Giannino
City of Boston Language & Communications Access
King Boston
Abby Kelley Foster Charter Public School
New Boston Coalition
Our 2020-2021 Community Partners:
Hyde Square Task Force
Mayor of Lawrence, Dan Rivera
City of Boston Office of Civic Engagement
BAGLY Inc.
Wôpanâak Language Reclamation Project
Boston City Councilor, At-Large, Julia Mejia
Center for Teen Empowerment
Mass Voter Table
United for a Fair Economy
Glass House Shelter Project
Commonwealth Seminar
King Boston
New Boston Coalition
Program Requirements:
Commit to participate in the program for the 2022 - 2023 academic year starting in October
Intern with a community-based leader/organization for the duration of the program (approx. 10 - 15 hours per week to be determined by the community partner)
Participate in biweekly cohort meetings (Wednesdays from 3:00 - 5:00 pm)
Attend one local civic meeting and develop a personal civic toolkit
Participate in the Commonwealth Seminar and/or other community-based professional development programs
Collaborate with the cohort on an advocacy campaign (during cohort meetings/workshops)
Participate in a culminating celebration with a final presentation
Provide advice and support to the next cohort as a mentor (small time commitment)
Eligibility:
Students from the Greater Boston community who identify as Black, African American, Hispanic, Latino/a/x, Indigenous, Native American, Asian American, Pacific Islander, Multiracial/Multiethnic, LGBTQ+, are strongly encouraged to apply. Students should have completed at least 60 undergraduate credit hours or have graduate standing. All applicants will attend a 15-minute interview as part of the selection process.
Application:
Applications are live! Apply here: Civic Action Fellowship Program Application