Secure IT
Your next "Secure IT" Cyber Security Course is coming today!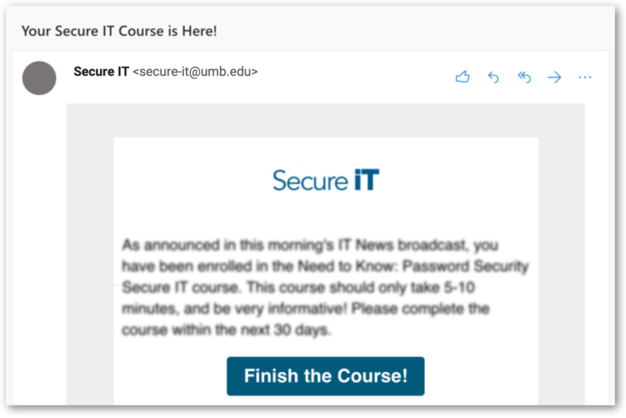 Periodically, you will receive an email from "Secure IT <secure-it@umb.edu>". This is a legitimate email from an official service provided by the IT department and is not a phishing attempt.
The IT Services Division is committed to fostering a security awareness culture here at UMass Boston. One important way this happens is by providing security awareness training. Secure IT delivers 5-10 minute bite-sized security courses selected by IT staff. This project also includes a bi-monthly simulated phishing campaign at a later date, to help us all learn to identify real phishing attacks in the future.
Thank you in advance for your participation in the Secure IT program.