Services for Students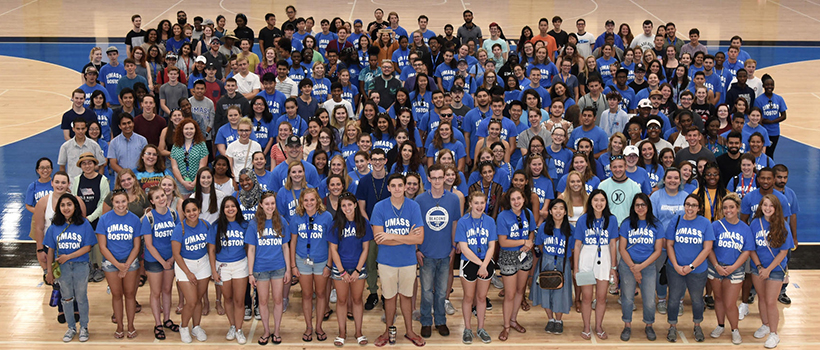 Emergencies
If this is an Emergency, please contact UMass Boston Police at 617.287.1212 or local police by dialing 911.
Popular Resources
Students should contact the Dean of Students Office any time a concern arises and they do not know where to go for assistance.
In cases where an emergency may force you to miss classes or require certain accommodations
If you feel that someone is interfering with your ability to get an education
If you are seeking advocacy or guidance about a student life issue
If you are concerned about the health or safety of another member of the UMass Boston community
If you feel overwhelmed and are thinking of withdrawing from the university
If you need help and don't know where to go
Frequently Asked Questions
Who do I contact if I have a concerns about a faculty member or an academic decision?
Any concerns about course content, grading, class requirements, or your professor's teaching methods should be directed first to your professor and department chair and then, if you are not satisfied with the response, to your academic Dean. If students feel they need advocacy in these matters, they are encouraged to contact the Dean of Students Office.
What should I do if I missed or will miss classes due to a medical reason or a death in my family and I have documentation?
The University's Notice of Absence Policy allows for students to receive an Notice of Absence in certain situations (illness, death in family, etc.) If you would like us to contact your professors on your behalf for missed classes, please submit a Notice of Absence form along with documentation from our forms webpage. We will notify professors that you supplied documentation that meets the requirements of the notice of absence policy. We will not share your documents or any personal information with your professors unless you request this. You are responsible for contacting your professors to make up missed work.
Who can I talk to if I have a conflict with another student?
You can come to the Dean of Students Office or, if you are a resident student, visit the Office of Housing and Residential Life. If you are looking for an approach that utilizes a third party to facilitate and empower you and fellow students to handle these situations, you can also use the Beacon-to-Beacon conflict resolution team.
If I am being referred to the Dean of Students Office because of a conduct matter, what will happen?
You will receive an email to your UMass Boston account from our office instructing you to make an appointment to meet with a hearing officer. The email will describe the charges and a time frame for setting your hearing. If you fail to set and attend your hearing, a decision can be made in the case without your input. This decision could affect your status as a student.
Who can I talk to if I have questions about the Student Conduct Process?
Please contact the Dean of Students Office. Many times your questions can be answered through an email or a phone conversation.
What rights do students have under FERPA?
FERPA covers the rights of the student to privacy. This law establishes that the access to UMass Boston student records has requirements designed to protect the privacy of parents and students regarding review or release of records. The Act permits current or former students to review certain documents such as permanent academic records and disciplinary records but prevents the University from releasing such information without written permission. When completing a FERPA release form, it must be signed by the student and submitted to the Dean of Students Office. Please review this website for more information on FERPA.
How do I get official forms completed on my behalf from Dean of Students Office?
Students who are transferring, applying to professional schools, sitting for bar exams, requiring a background check, or needing information communicated to others about their performance may need official forms completed on their behalf. The Dean of Students Office may only complete requests for disciplinary record information. Any academic record requests should be submitted to the Registrar's Office. Depending on your request, you will also need to submit our Dean's Certification form or FERPA form. For more information, please see our forms page.
I received an email saying "You have received an official correspondence from the Dean of Students Office" through the Maxient system, what does this mean?
We use the Maxient Conduct Manager System. This product is a comprehensive software program that allows us to electronically manage our student conduct processes, from initial submission of incident reports and storage of supporting materials like photos and audio, to hearing a case, tracking sanctions, sending letters, and through follow up. If you receive an email from Maxient, please know it is not spam. It will look like the below image: