Meet the Staff
Suamy Ventura, Program Director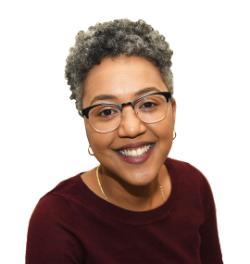 Suamy Ventura has been working with Pre-Collegiate Programs at UMass Boston since she was an undergraduate student. Her professional experience expands over a decade across several programs, including the Health Career Opportunities Program, Urban Scholars, and Upward Bound. She has been dedicated to serving talented and gifted students of low socioeconomic backgrounds from several Boston Public Schools in the area. Her love for helping underprivileged students has given her the desire to continue working in the field of education. As a first-generation college-bound student, she understands what it takes to be on the right track for a successful college career. Suamy graduated from UMass Boston with a BA in psychology and a MEd in school counseling. Suamy is currently the director of TRiO Upward Bound and Urban Scholars.
Lei Douglas, College Access Coordinator
Lei is a student success advocate and has been in the education field for over 10 years. Her experience includes student support via Student Affairs (Residential Life), college advising, and diversity, equity, inclusion & belonging (DEIB), as well as program management. Her passions include mentoring, advocacy, and providing quality care and support to students and the campus community by eliminating barriers and systems that hinder student success and persistence. She enjoys community-building with students and colleagues alike to foster genuine relationships that promote achievement and advancement both inside and outside of higher education.