Graphic Design Lab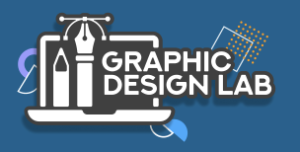 What is the Graphic Design Lab?
The Graphic Design Lab is a place where students, faculty, and staff can access professional graphic design apps for free! Access Adobe Photoshop, Illustrator, InDesign, Premiere Pro, and more.
Where is the Graphic Design Lab located?
Healey Library, Upper Level (UL), Room 30 (aka Mac Lab A). Follow signs with the Graphic Design Lab Logo!
When can I visit?
Monday - Thursday: 8:00am - 8:30pm
Friday: 8:00am - 5:30pm
Saturday & Sunday: Closed
How do I access the Adobe Creative Cloud software?
Students are required to create an Adobe Creative Account using your UMB email address or your personal email. Just launch the software you want to use, for example Photoshop in our computer lab, and you will be prompted to login. View the How to Login to Creative Cloud in the Graphic Design Lab for more details.
Who do I contact for more help?
Contact us if you have any questions. See our Computer Lab Staff page.